The condominium market has been on fire with no signs of slowing down anytime soon. While units have been selling like hotcakes, having the right amenities can boost a building's overall value and more importantly, attract long-term residents which leads to lower turnover.
Society is quickly becoming increasingly aware of the importance of sustainability and environmental responsibility. Because of this real estate developers and property managers are under more pressure than ever to offer eco-friendly amenities to attract environmentally conscious buyers or renters.
Today we explore some of the top eco-friendly amenities that condominium buildings can offer to promote a sustainable lifestyle and reduce their environmental impact.
Energy Efficient Appliances
Energy-efficient appliances are an essential part of creating more sustainable and environmentally friendly homes. Not only do they reduce energy consumption, but they can also save unit owners and tenants money on utility bills.
Energy efficient appliances lower bills and increase property values
The good news is upgrades, like energy-efficient water heaters, furnaces, air conditioners, windows, doors, and similar investments can be tax-deductible. This incentive makes it easier for current buildings to invest in more sustainable technologies that benefit both the environment and their finances.
While builders may have access to fewer tax incentives, the advantages of installing energy-efficient appliances are substantial. Investing upfront in appliances that have energy-saving settings and smart technology can not only increase the value of individual units but also boost their bottom line.
Bike Storage
Who said going green has to be high-tech?
Providing secure bike storage in your condominium is another way to attract environmentally conscious buyers. With biking becoming increasingly popular as a mode of transportation, many buyers are looking for properties that offer convenient and bike storage. Not only does this help to reduce carbon emissions, but it provides a healthy and a convenient way to get around.
Bike storage can take many forms, from indoor storage rooms to outdoor bike racks. Whatever form it takes, providing bike storage can be a valuable selling point for environmentally conscious buyers.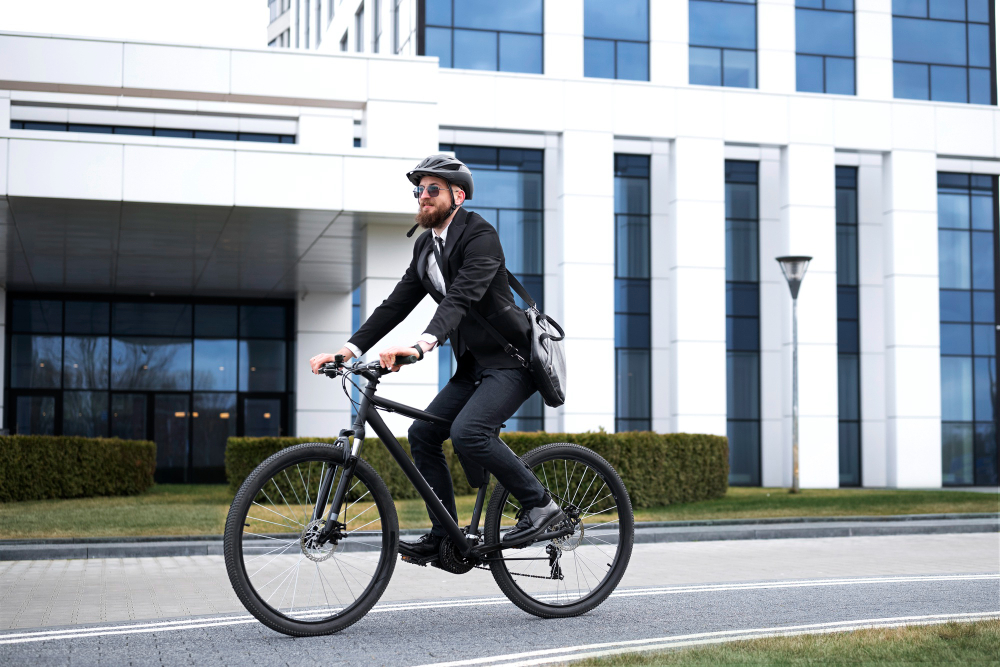 More people are using e-Bikes to get around
More recently there has been significantly increase of e-bikes and scooters along with a commitment by communities to build supporting infrastructure. If your building is considering bike storage, it may be worthwhile adding charging stations for popular e-modes of personal transport. Take proper precautions, however, as certain batteries and chargers could pose an increased fire risk.
EV Charging Stations
For those who want to reduce their carbon footprint while still enjoying the convenience of driving, electric vehicles are a great option. As this eco-friendly transportation choice becomes more popular, the demand for convenient charging infrastructure is increasing.
By installing electric vehicle charging stations in your condominium, you can appeal to a growing market of environmentally conscious buyers who are looking for properties that support sustainable transportation.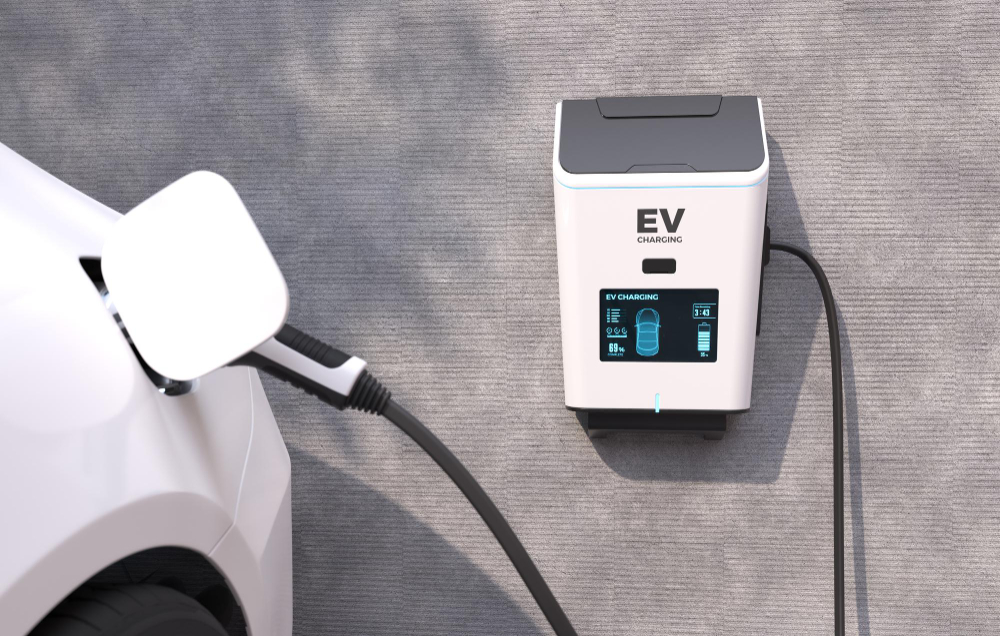 EV charging stations attract eco-conscious tenants
Fortunately, installing these stations is easier than you might think, with many companies specializing in providing charging infrastructure for residential properties. Plus, the cost is often subsidized by government programs, making it an affordable and attractive amenity for your building.
Smart Parcel Lockers
Smart parcel lockers are becoming increasingly popular in residential properties. These lockers allow residents to receive packages securely and conveniently.
While delivery trucks still must visit your property to make deliveries, it will be the new services being added to smart lockers that will help reduce the carbon footprint of parcel logistics.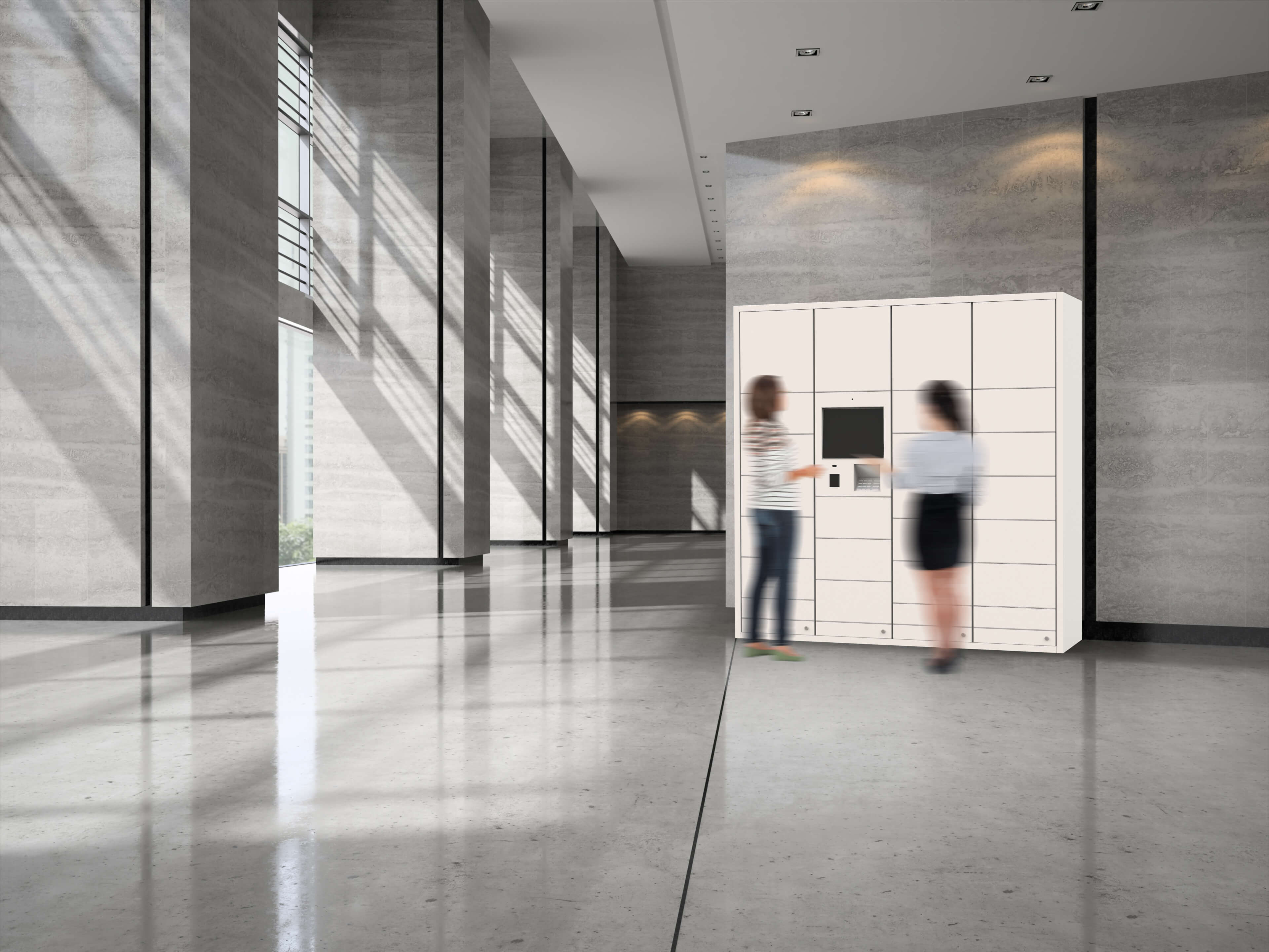 Smart parcel lockers add convenience while being eco-friendly
Companies like ParcelPort are are working hard on adding services such as outbound shipping, wash-and-fold laundry, dry cleaning, product returns, small appliance and tool rental, and much more.
Every service that can be provided at the smart locker eliminates one individual trip to the post office, laundromat, or store. So not only do smart lockers provide the ultimate in convenience, but the devices are an eco-friendly amenity residents can be proud of.
Conclusion
Providing eco-friendly amenities in your condominium is a win-win situation. You can attract environmentally conscious buyers and promote sustainability while also adding value to your property. Including energy-efficient appliances, bike storage, electric vehicle charging stations, and smart parcel lockers are great choices that can make your property stand out in today's competitive real estate market.